Profile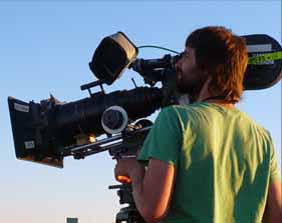 Polar Star Films is an independent production company in Barcelona, Spain, with a track record in creative documentaries, short fiction and commercials. Executive producer Carles Brugueras established the company in 1997, after fifteen years of working as an independent film and television producer.
At present Polar Star specialises in the production of innovative feature-length documentaries, co-producing with broadcasters such as ARTE, BBC (Storyville), RTVE and TVC (Televisió de Catalunya) and the support of institutions such as the MEDIA PROGRAMME of the European Union and Eurodoc.
The films of Polar Star Films have won numerous international awards, including the FIPRESCI (Jury Prize at Hot Docs), the PBS Independent Lens Audience Award, Prix Europa and the Max Ophüls prize.
One of Polar Star Films' recent productions, Google And The World Brain (2013, 89'), was selected for the World Cinema Documentary Competition at Sundance 2013. This film, directed by Ben Lewis, is a co-production between Germany (ARTE/ZDF), the UK (BBC) and Spain (RTVE and TVC).
Polar Star is presently working on the development of three documentary projects, supported by the Media Programme (Slate Funding 2nd Stage)
Filmography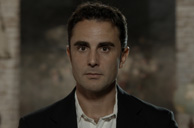 Director: Ben Lewis / 90/52 min, HD
The investigative documentary "Faliciani's Tax Bomb" follows the tracks of the obscure whistleblo­wer Hervé Falciani who – being responsible for the so-called Swiss Leaks - caused the biggest bank data theft in the history of HSBC Bank.

In coproduction with Gebrueder Beetz (Germany), SWR, TVE, TVC, Radio Télévision Suisse, SFR
With support from NRW FIlmstiftung, Creative Europe-MEDIA Programme of the European Union, ICEC Institut Català de les Empreses Culturals
In association with ARTE, DR, SVT, YLE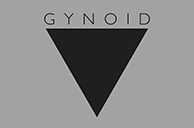 Director: Pol Barrós / 20 min
Sara, a defective gynoid for being more human than expected, is haunted and she will fight for survival.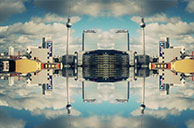 The story of Google's most ambitious project ever and the people who are trying to stop it.
Category: Creative Documentary
Co-Producers: A Polar Star Films and BLTV production
In co-production with: ZDF/ARTE, BBC, TVE (Televisión Española), TVC (Televisió de Catalunya)
With support from: MEDIA Development and Distribution and EURODOC 2010
With the collaboration of: LICHTPUNT, SVT, NRK, DR2, VPRO, Knowledge Network and ERT.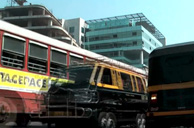 Lithium is the basis for a new kind of battery technology and thus a prerequisite for the spreading of electronic mobility. Is lithium an answer to the imminent energy crisis and key to the future?
Category: Creative Documentary
In coproduction with Gebrueder Beetz, Germany
In cooperation with: : WDR/ARTE
With support from: : MEDIA Development, NRW Filmstiftung and EED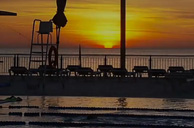 A sensual study of life at a swimming club that explores human desire, drive and fragility while discovering a colourful community in the heart of Barcelona.
Category: Creative Documentary
Development financed by the MEDIA program
Co-producers: Televisió de Catalunya (TVC), Spain.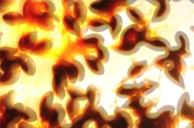 A visual poem about seeds and their role in the battlefield between variety and uniformity.
Category: Creative Documentary
Conceived, written, shot and edited over 5 days (5-9th March 2009) for the International Documentary Challenge 2009.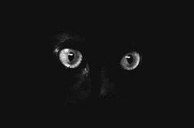 Based on the short story "One of the missing" by the North American writer Ambrose Bierce, the film is an eloquent homage to silent black & white movies.
Category: Short Drama
Co-producers: Gabiwan Productions, Spain
Awards: Festival Iberoamericano de Cortometrajes, Premios ACE a Cortometrajes 2009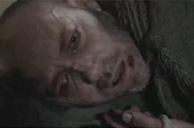 This science-fiction/horror takes place in Catalonia in a likely future. After the dreaded climate change, a man, an ordinary citizen, finds his only hope is finding his daughter...
Category: Short drama, Science Fiction/Horror
Co-producers: Pure Films, Spain
Awards: Best Spanish Film, FIC Mostoles International Short Film Festival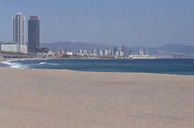 A poetic and impressionist film that captures the singularity and sensuality of a group of retired people who have found an extraordinarily graceful way to age on Barceloneta beach.
Category: Creative documentary
Co-producers: GOP03, Germany. Supported by ICIC (Instituto Catalá Industries Culturals) & Kulturelle Filmfoerderung Schleswig-Holstein
Broadcasters: ZDF/Arte & TV Catalunya. Distribution: GOP03.
Awards: It's All True Sao Paulo 2007; Best Documentary prize. Prix Europa Television Award 2006. Saarbruecken 2006, Max Ophuels prize. Achtung Berlin 2006, Best Documentary & Best Camera prizes.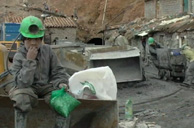 Through the eyes of 14 year-old Basilio Vargas and his 12 year-old brother Bernardino, we experience their work in the Bolivian silver mines of Cerro Rico, and encounter an underworld deep within the mountain.
Category: Creative documentary
Co-producers: Urban Landscapes (US) & Provobis (Germany).
Distribution: USA – Urban Landscapes; Europe – CinemaNet Europe & Docs&Co.
Awards: Tribeca Film Festival, Emerging Filmmaker Special Mention. Hot Docs Film Festival - Fipresci Award & Honourable Mention Best International Documentary. Jerusalem Film Festival – Best International Documentary. Chicago Film Festival – Silver Hugo Award for Best Documentary. Woodstock Film Festival, Best Documentary. Mexico City Film Festival, Humanitarian Award. Directors Guild Award, nominated for Outstanding Achievement in Documentary Direction. European Film Awards, nominated Best Documentary. Ida Award, nominated Pare Loretz Award.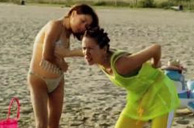 A colourful group of women find their cultural prejudices broken during a language-class outing to the beach. Looks, glances, actions and reactions tell a story of group dynamics with barely four words of dialogue.
Category: Short drama
Supported by ICIC (Instituto Catalá Industries Culturals)
Awards: Girona Film Festival Spain Finalist. Illes Baleares Festival Spain Finalist.